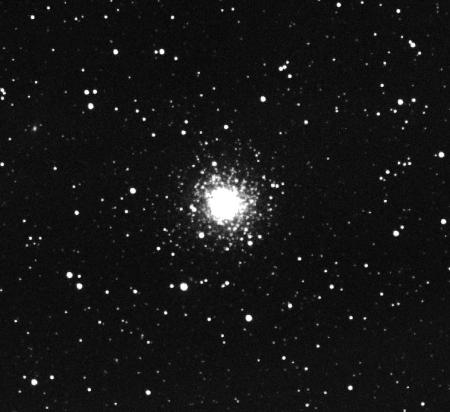 This great image of globular cluster M75 was obtained by Martin Germano with his 14.5-inch f/5 Newtonian (stopped to 12-inch f/6). It is a 70-minute exposure on hypered Kodak Tech Pan 2415 film. The image was obtained in September 2001.
More images by Martin Germano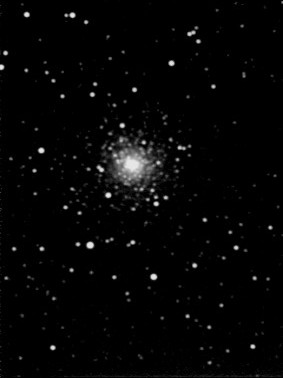 Globular cluster M75 as photographed by Jan Wisniewski. This M75 image was taken on Oct. 17, 1998 from Sooke, BC using Cookbook 245 LDC CCD camera on Ultima 8 f6.3 telescope, autoguided with Cookbook 211 LDC CCD camera on piggybacked 500mm f8 telephoto lens. It is composed of W (10 x 2 min.) integrations processed with Multi245, AIP245, as well as PhotoPaint 8.
More images of M75
---
Hartmut Frommert (spider@seds.org)
Christine Kronberg (smil@lrz.uni-muenchen.de)




Last Modification: 11 Oct 2000, 14:00 MET