These images show the Great Orion Nebula M42 (NGC 1976) together with its smaller neighbor, De Mairan's Nebula M43 (NGC 1982), which is actually a part of the Great Nebula. These bright nebulae are actually the brightest part of a huge cloud of interstellar gas and dust which is several hundred light years across.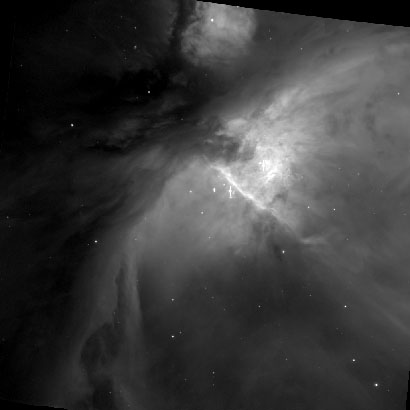 This image was obtained by Sven Kohle and Till Credner of Bonn, Germany on October 26, 1995 at 4:19 UT with the 1.23-meter telescope of the Calar Alto observatory at f/4, exposed 10 minutes with a 2048x2048 WWFPP CCD camera and H-alpha filter. The field of view is 21' x 21'. The image is copyrighted by the observers.
More images by Till Credner and Sven Kohle.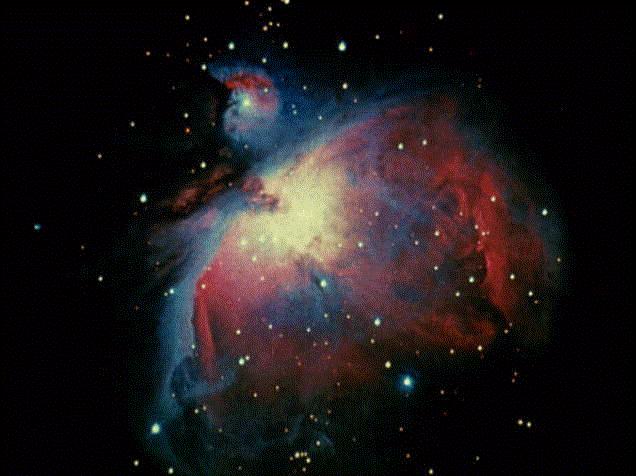 Image of the Great Orion Nebula, M42 and M43, from an anonymouns source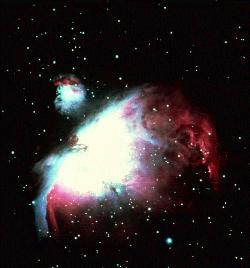 KPNO image of M42 and M43
---
Images of the M42/43 region with NGC 1973-5-7; amateur images
---
Hartmut Frommert (spider@seds.org)
Christine Kronberg (smil@lrz.uni-muenchen.de)





Last Modification: 27 Jun 1998, 11:20 MET