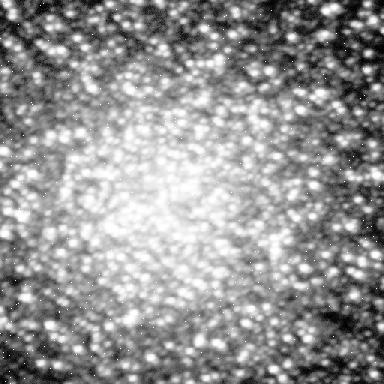 CCD image of globular cluster M13, as obtained by Greg Bothun of the University of Oregon.
More images from Greg Bothun's collection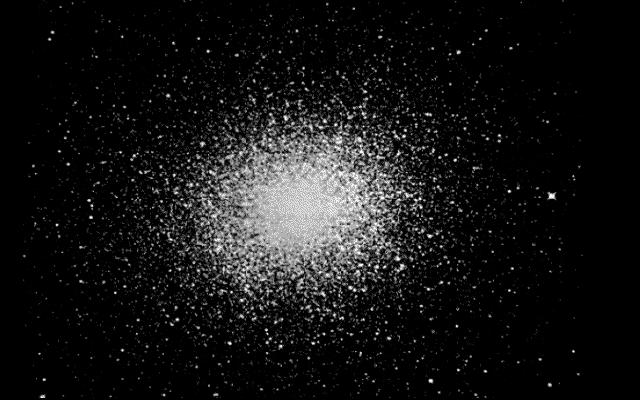 Image of M13 from an anonymous source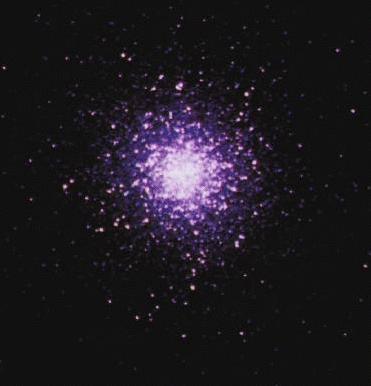 Image of M13 captured from Usenet. Also in Pat Murphy's collection.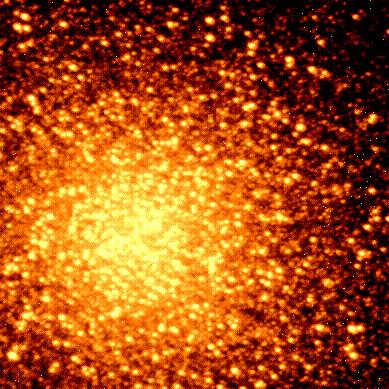 The famous globular cluster M13 in Hercules, seen in a blue-light image taken with the Lowell Observatory 1.1-meter telescope. The nonlinear intensity mapping simultaneously shows stars with a wide brightness range, from the brightest red giants down to the main sequence.
From Bill Keel's image collection at the University of Alabama.
Amateur images of M13
---
Hartmut Frommert (spider@seds.org)
Christine Kronberg (smil@lrz.uni-muenchen.de)




Last Modification: 28 Jun 1999, 22:00 MET