Charles Messier (June 26, 1730 - April 12, 1817)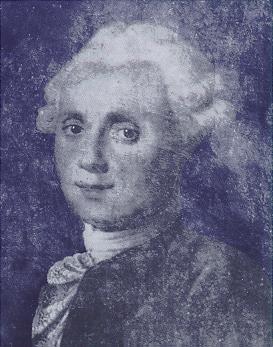 Portrait of Charles Messier, painted by Desportes in March, 1771 when Messier was 40 years old. Charles Messier commented on the back of the portrait, "This portrait is a good likeness, except that I appear younger than I am, and I have been given a better expression than I have."
The image here was created from a photo by Dr. Owen Gingerich.
---
Hartmut Frommert (spider@seds.org)
Christine Kronberg (smil@lrz.uni-muenchen.de)





Last Modification: 28 Aug 2000, 19:45 MET