Messier 104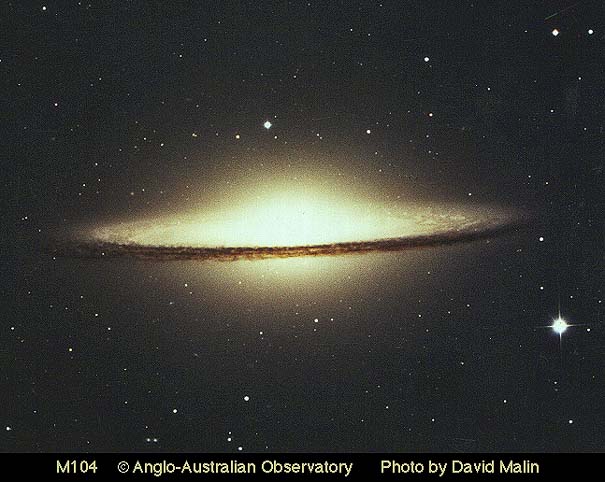 AAT image of the Sombrero Galaxy M104, by David Malin.
.. more to come soon ..
This image is copyrighted and may be used for private purpose only. For any other kind of use, including internet mirroring and storing on CD-ROM, please contact the Photo Permissions Department of the Anglo Australian Observatory.
Also note David Malin's deep image revealing M104's huge extended halo
---
Hartmut Frommert (spider@seds.org)
Christine Kronberg (smil@lrz.uni-muenchen.de)





Last Modification: 28 Aug 2000, 14:10 MET