M81's satellite galaxy Holmberg IX (UGC 5336)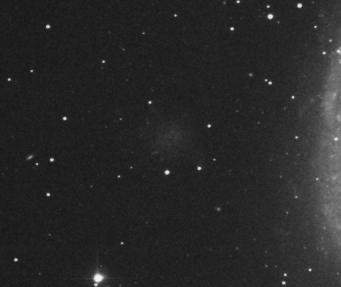 In this magnification from an excellent amateur image of M81, faint companion Holmberg IX (UGC 5336) is visible.
This image was created by Martin Germano with his self-made 14.5" f/5 Newtonian.
More images from Martin Germano
Dwarf galaxy Holmberg IX was first so called in Ark.f.A., 5, No. 20, 1969, according to De Vaucouleurs' RC2. A formal description of this and another M81 group dwarf was first provided by Bertola and Maffei (1974).
NED data for Holmberg IX
---
Hartmut Frommert (spider@seds.org)
Christine Kronberg (smil@lrz.uni-muenchen.de)




Last Modification: 3 May 2001, 18:00 MET