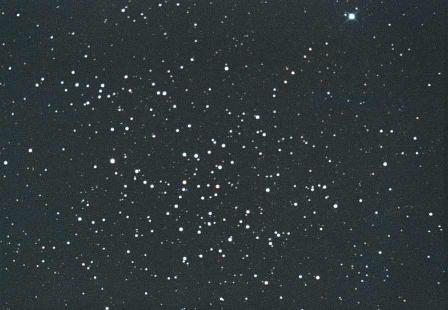 Open cluster M18 as photographed by Tim Hunter and Dan Kraus during their photographic Messier Marathon on March 19/20, 1988. This is a color film image taken with their 24.5-inch f/5 Newtonian of Grassland Observatory, located near Tucson, Arizona.
More images from Tim Hunter and James McGaha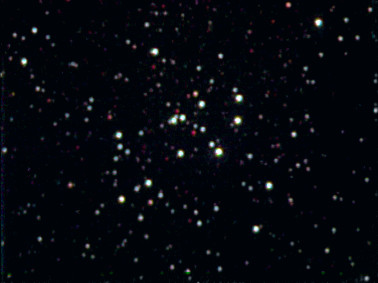 Jan Wisniewski obtained this color image of open cluster M18. It was taken on July 9 and 13, 1999 from Sooke, BC using Cookbook 245 LDC CCD camera on unguided Ultima 8 f6.3 telescope. It is composed of W (9 x 30 sec. and 2 x 1 min.), CY (5 x 30 sec.) and M (4 x 30 sec.) integrations processed with Multi245, AIP245, QColor as well as PhotoPaint 8.
More images of M18
---
Hartmut Frommert (spider@seds.org)
Christine Kronberg (smil@lrz.uni-muenchen.de)




Last Modification: 26 Sep 2001 23:15 MET