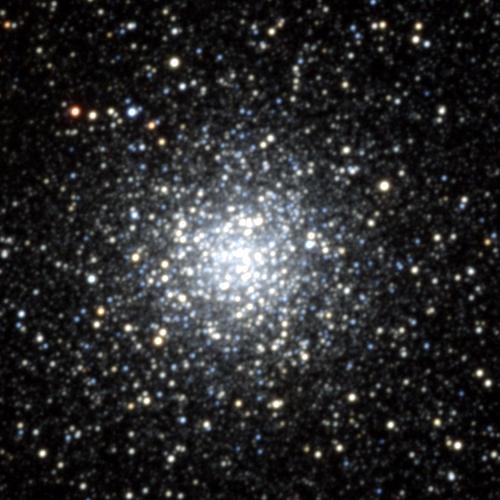 M9, a globular cluster in the constellation Ophiuchus, is one of the smaller and less brilliant, but also one of the more concentrated globulars, and one of those rather close to the Galactic center.
This image was obtained in April 1995 with the 0.9-m telescope of KPNO.
Credit: AURA/NOAO/NSF
More information on this image (N.A. Sharp/NOAO)
More images from NOAO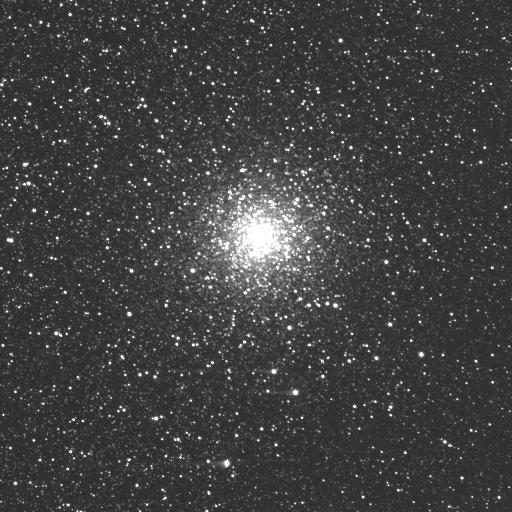 Bill Keel of the University of Alabama obtained this great shot of bright globular cluster Messier 9 in Ophiuchus. This is a 30-second red-light exposure (through clouds) with a Tektronix 2048x2048 CCD at the prime focus of the 4-meter Mayall telescope of Kitt Peak National Observatory. North is at the top and east to the left. The image has been block-averaged to 512x512, and a logarithmic intensity transformation is used to cover a wide dynamic range (many stellar magnitudes of brightness). The field measures 14.3 arc minutes.
Amateur images of M9
---
Hartmut Frommert (spider@seds.org)
Christine Kronberg (smil@lrz.uni-muenchen.de)




Last Modification: 23 May 1998 11:20 MET